Keep your children safe and get to know with whom he or she communicates in Internet, how long do the play computer games and how much time spend in webspace.
Remote Spy - Remotely Deployable Spy Software
Using KidLogger will help you block apps; schedule access to games; track phone coordinates, read SMS and many more. All data of activity on the PC, tablet or phone will transfer to the KidLogger server and save as journal.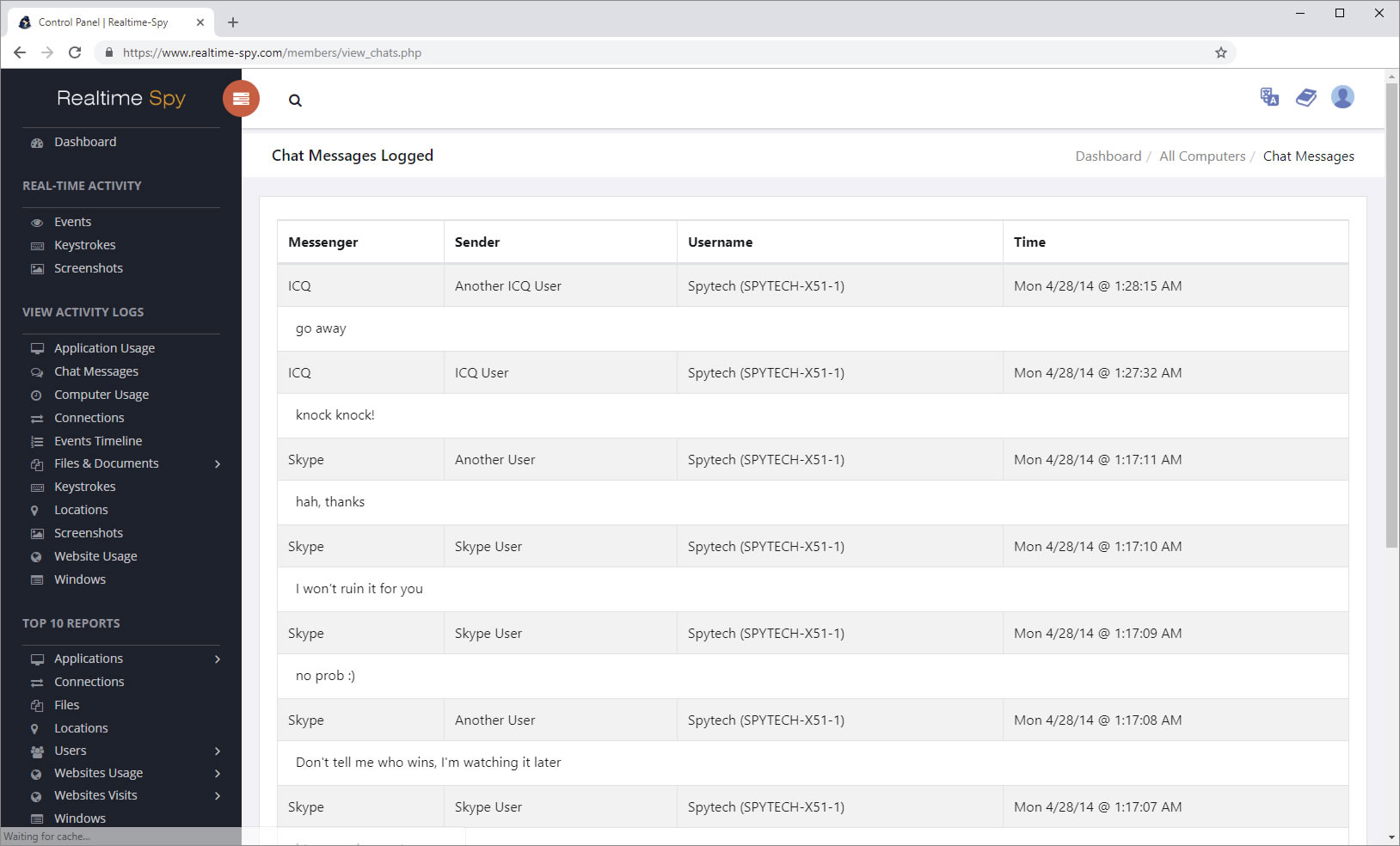 View activity journal and reports data in your online account from anywhere at any time, using any browser. It helps us with our daughter. Now we sure — she is safe in internet. Your incognito mode helps us to solve a lot of problems with our son. Thanks a lot for the app! We were surprised finding kidlogger in web.
Your app became very useful for our family. I recommend it to all our friends with children. With this article, we open a series of articles about how operating system Sort of like Tiger Woods! If you want to spy on your man, this thing works! SpyBubble is the most trusted and advanced spy software that secretly records and uploads all data and location stats on the phone or computer it is installed in and uploads it on online control panel.
In order to remotely monitor a phone or computer, you need to buy the SpyBubble spy software online. After buying the software, install it on the target device. Now you can monitor all their device usage and location data remotely. Using SpyBubble is simple; just install the app once on the phone or computer you want to monitor and remotely check all phone or computer usage data and location stats from your own computer or phone.
It will not show in the installed apps list on the phone or computer as well. You will need to access the target device just once in order to install the SpyBubble spy app.
After that, you can monitor it remotely, without having to physically access it again. SpyBubble Spy App SpyBubble is a simple, powerful, cloud-based computer monitoring and mobile spy software. Record Calls Remotely record all phone calls made to and from the monitored phone. Keylogger Capture everything they type on the device - including passwords. Undetectable The app is invisible to the end user, so no one will know you installed it unless you want them to. Remote web-based monitoring There's no need to worry about being near the monitored device to view the activity after installation because activities are uploaded to a private account viewable using any web browser, even on mobile devices.
Spy Software
Simple, fast, easy to use SpyBubble is designed to be simple and easy to use. First, make sure that the SpyBubble app is compatible with your target phone or computer.
Please see the Compatibility section below for details. Then sign up for a free account by clicking here. No credit card required for free trial. Follow the instructions to download and install the app on the target device. SpyBubble starts tracking device activities immediately after installation.
How to Spy on Computer with Keylogger Spy Software
Just login to your online account to access data. You need physical access to the target computer for a few minutes to install the software in it. Android SpyBubble is compatible with devices running Android 4. You need physical access to the target phone for a few minutes to install the app in it.
Program Details
Why choose us? Buy and start monitoring in seconds.
app that spy on iphone.
whatsapp spy application.
Now you have the power to record EVERYTHING they do!.
pcTattletale Live Realtime Spying for Android.
Use AeroAdmin as employee monitoring software.
What our users say Find out why thousands of people use this spy software. Frequently Asked Questions. How does it work?
Spytech Spy Software - Computer Monitoring Software - Internet Recording Spy Software
How can I get this app? How do I install the app? Will they know this spy app is installed or running?